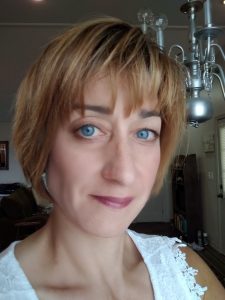 I was born and raised in Port Elgin, a small town of 6000 located on the shores of Lake Huron in southwestern Ontario, Canada. The town boasts the second most beautiful sunsets in the world according to National Geographic magazine. I suspect that the sunsets may have something to do with the town's location next to the biggest nuclear power plant in the world.
My journey to becoming a professor was somewhat untraditional. A former high school dropout, I spent a couple of years working at the head office of an insurance company in downtown Toronto. One morning I woke up having had a dream in which my friends from high school were graduating from university. The next day I began to make plans to return to school and in September 1990 I became a student at York University in Toronto.
Initially I planned to become a Physical Education teacher. As is so often the case, attending university opened my mind to new ideas and options and I eventually changed my major from Physical Education to English, with a minor in Humanities. I set my sights on graduate school with the goal of becoming a specialist in African American literature and culture, and a university professor. I graduated summa cum laude from York in 1995. I moved to Edmonton, Alberta where I completed an M.A. (1996) and a Ph.D. (2001) in English at the University of Alberta. After teaching at U of Alberta for one year, I spent 2002/2003 as a post-doctoral fellow in the History department at New York University before accepting a position at SAU in 2003. I am now an Associate Professor of English in the department of English & Foreign Languages. In addition to teaching general education courses, I teach African American Literature, Literary Theory, Advanced Composition, Advanced Professional Writing, and American Topics.